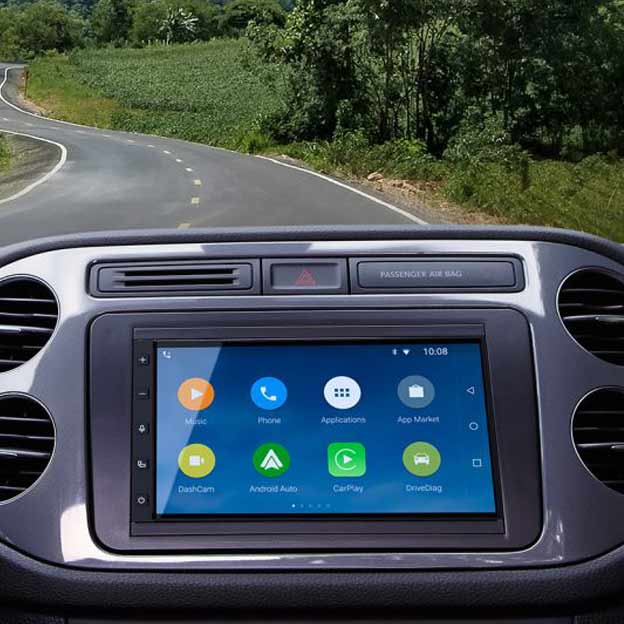 New Car-Play Stereos Are Here and They're Gorgeous
Update:  Very sorry to report that Parrot has scrapped this radio project described below and will not be bringing it to the public market. Yes I'm as disappointed as you are.
Until now if you wanted to install a Car-Play compatible stereo in your car you had to choose a somewhat dated looking unit made by Pioneer or Alpine. While the interface designed by Apple looked great, Pioneer and Alpine borrowed heavily on the graphics for all other stereo functions and left a less than perfect visual experience. For many, this was a small price to pay to get a superior smart-phone integration into an older car.
This has all changed as Parrot has released details of its newest project, the RNB6. Besides having a modern interface that sits around Car-Play, it also has a slew of features that no other stereo has integrated before – and to top it off, they did a gorgeous job with it. For comparison's sake, here is a photo of the Pioneer 8000NEX Unit's music interface vs a climate screen from Parrot's.  You can tell me which one you'd rather look at on your dashboard.
As if this wasn't enough, Parrot has also used a 720p screen and added support for dash cams, hdmi input and many more.
Here's a video of the RNB6 in action: